Darwin Wedding Photography by SvenStudios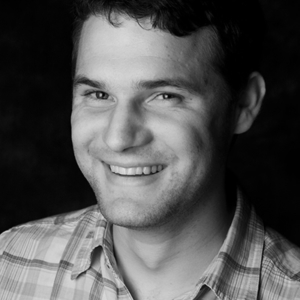 Every wedding is different and unique, just as the personalities of the wedded couples are different and unique. Everybody puts different emphasis on different aspects of their wedding day and have designed their wedding in the way they want to celebrate it. This dialogue of personal emotion and detail is what I enjoy capturing at a wedding, creating a unique set of images that represents their day, and only their day. I take great pride in providing natural wedding photography as a Darwin wedding photographer!
Each wedding I shoot – and I've shot over 200 now in my 8 years as a wedding photographer – I aim to truly tell the story of the coming together of the two unique personalities I see before me in front of my camera. As you Look through any album I create for my bridal couples, I aim to make you understand who they are, without even meeting them. That's my goal when covering a wedding.
I'm unique in the wedding industry as a photographer with a bit of a different background when compared to another Darwin wedding photographer, whereby my background is in Landscape and Travel photography. I'm the 2017 National AIPP Science, Wildlife and Wild places photographer of the year, and the 2016 South Australian Landscape Photographer of the year. So when compared to other professional photographers, my photographs can really illustrate the story of your day while incorporating the surrounds and landscape in the most artistic, and marvellous way. It's because of this background that I love travelling to Darwin during the dry season to cover weddings as the Northern Territory provides for such incredible scenery.
I shoot weddings in Adelaide, Hobart, Canberra, Perth, Darwin and Internationally, and while I'm based in South Australia, my Darwin wedding photography packages are still competitive to local Darwin photographers by not charging extra for travel. I cover weddings worldwide but really enjoy being asked to be a Darwin photographer in particular for her famous sunsets and awesome landscapes! If you like my work, and are interested in having a chat, get in contact and I may be able to meet up with you while I'm in Darwin, or failing that, via skype.
As a photographer Darwin is one of those places where you love to travel to as you just know you're going to nail some awesome photos everytime you're there. I love making use of the scenery that Darwin has to offer, and I'd very much love the opportunity to learn more about your big day! Capturing weddings is what I live for, and what I'm really passionate about – I will always bend over backwards in incorporating any request you may have in regards to me capturing your big day and would welcome any inquiry you may have – don't hesitate to drop me a line!
Most recent Darwin Wedding Photography
I'm a great believer in the power of video to augment the emotional impact a of wedding photographs can create. There's something about the power of the moving picture to allow bridal couples to relive the moment that photography alone cannot reproduce. With this in mind I love creating short highlight clips for my bridal couples while also covering their wedding day as their wedding photographer! This makes much more sense than having to pay thousands on a separate videographer on your day and depending on the day I can even have a short clip ready for showing at your reception that night!
Your best choice for Darwin Photographers
SvenStudios' natural approach to Darwin wedding photography puts our bridal couples at ease. The photojournalistic approach, combined with a dash of the more traditional aspects of wedding photography is what we have found over over 200 weddings of experience to be the ideal combination for the best results for our clients.
SvenStudios are accredited Master photographers of the AIPP – the preeminent professional photography institution in Australia. This status shows that our work is of a consistently high, award-winning standard. We hold multiple 'AIPP photographer of the year' awards at both the state and national level, and can't wait to show you what we can do!
It's our belief that as professionals we should be able to offer you not just the best wedding photography in Darwin, but also some of the best tech. We are accredited, and fully insured drone operators, which allows us to capture your wedding from the sky, while also capturing everything using virtual reality technology.
Watch me at work as a Darwin Wedding Photographer at PeeWee's on the Point
Steven is amazing! From the moment we met Sven we knew he was the photographer for us. His laid back approach combined with his eye for detail was perfect for us. On our wedding day he put up with our craziness and was happy to go with the flow. The end product is beautiful and I'm so glad that these are the photos we're going to have forever. Can't recommend him enough!!
Steven was our photographer for our wedding on the 20th of September, 2014 and we chose to utilise his services for the entire wedding. Steven made us feel comfortable throughout our day and had some great creative ideas. He captured all our special moments throughout the reception and didn't leave until late in the evening to ensure this. A big thank you to Steven (Sven Studios)! He is highly recommended. – Larni and Daniel.
Steven photographed our wedding on an incredibly hot day in December and was absolutely amazing! We intended to have some photos in Kuitpo forest but due to the heat it was closed – we told him this on the day and he was able to suggest a great alternative with very short notice. We had a lot of fun having our photos taken and Sven had so many great ideas that we hadn't thought of. Absolutely love all the photos we got in the end (and there are a lot of them!!) and couldn't be more happy with our choice of photographer for the day.
All Darwin Wedding Photography Packages Include
An obligation free meeting to discuss your wedding via skype or if I'm in Darwin, in person.
1 friendly & artistic photographer present on the day (me)
All of your photos at high resolution & watermark free, ready to print
Each photo provided is professionally edited to the highest standard
A sneak peak of your wedding photos on my blog and/or Facebook page
A 360 Virtual Reality video of your wedding ceremony so you can watch yourself get married in Virtual Reality!
Entry into my yearly 'photo of the year' contest to win a framed print
Free travel to and from all your locations on the day within 100km of Darwin